ABOUT US
Integrated systems for power distribution and industrial automation
Since 1980, we have been offering our customers a complete service that includes the feasibility study, design, construction, installation and commissioning of medium and low voltage switchgears, command and control panels, complete industrial automation systems equipped with PLC and SCADA, power distribution and transformation substations. We deliver worldwide products and integrated solutions in the electrotechnical and automation sector for industry, the energy sector and the most advanced technologies,both for safe areas and with danger of explosion.
Cear is a key reference, a unique partner guaranteeing quality and efficiency at every step on the way. An integrated service which starts with electrical distribution to the plant's control and automation system, offering turnkey solutions, from bits to kilovolts.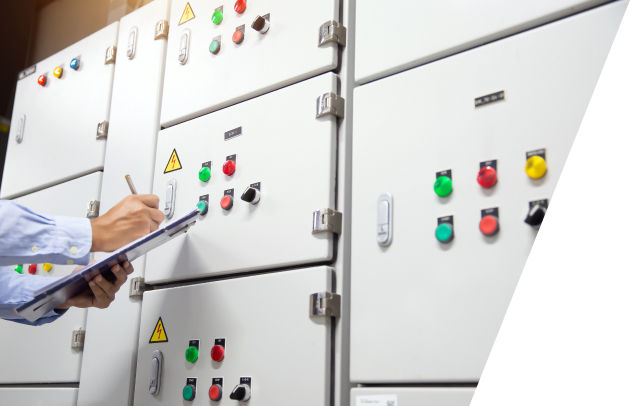 Certifications
Cear's business sector requires the need to work according to high quality and safety standards and this is a must for a company that has always worked to meet customer and market expectations.