Request a quote
POWER DISTRIBUTION
Medium Voltage Special applications
Special medium voltage applications made to measure for special needs.
Request a quote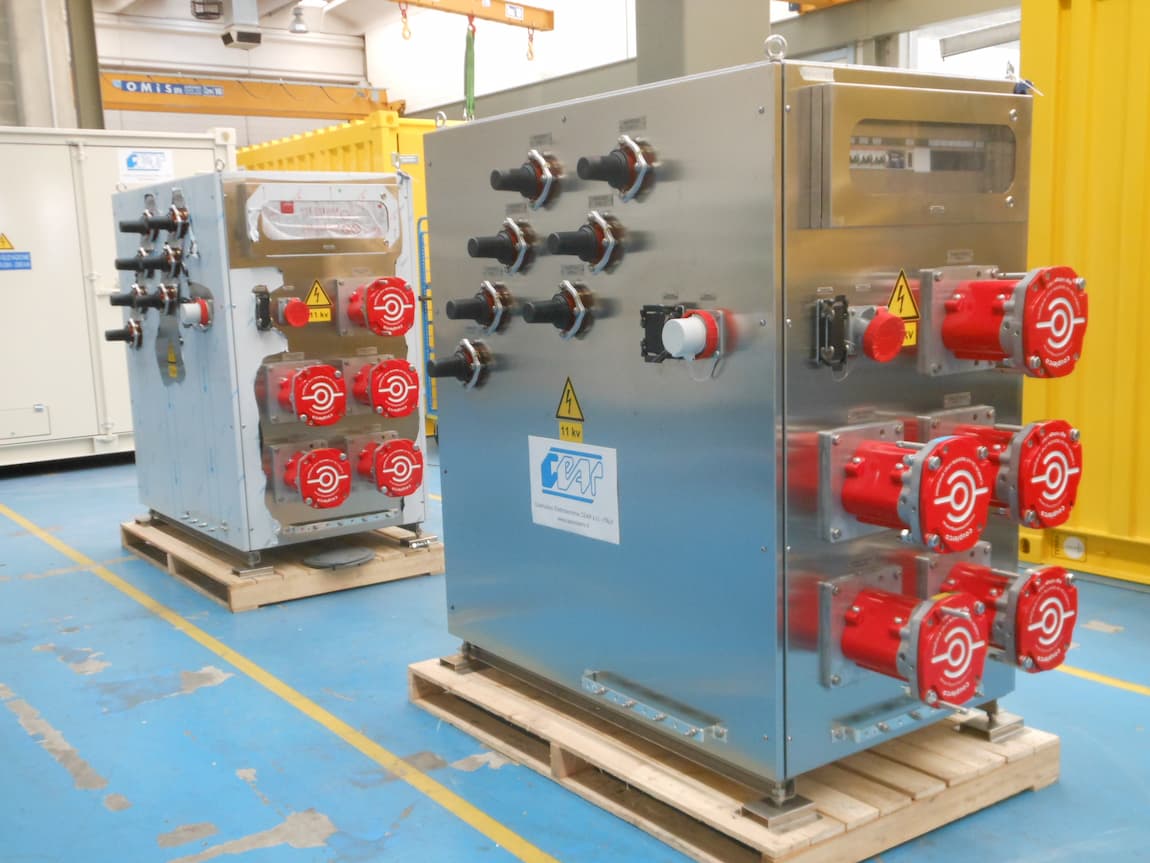 Medium voltage special applications are tailor-made and are frequently the result of a particular requisition of specific markets or customers who need to create connections, optimize and stabilize the electrical network or simply feed industrial testing areas or prototypes, for both safe and hazardous are environments.
Our MV customized applications
When it is not possible to find standard products from the market, but a tailor-made product is required, in all these situations, Cear can start from a feasibility analysis in accordance with the electrotechnical and international regulations, and can provide a dedicated solution using its skills, technological partners and suppliers that enable the project to respond to "special" requests.
Some applications made up to 36kV up to now are:
Medium voltage connection kiosks for the port and marine sector
"Special" medium voltage junction boxes
Medium voltage capacitor banks or power correction systems
Electrical and/or mechanical retrofitting of medium voltage components
Contact us if you need to learn more, request information to design a customized medium voltage application.
There are no Case Studies to show.