Request a quote
POWER DISTRIBUTION
CTS – Compact transformer and distribution substation
The compact transformer and distribution substation is the ideal solution for small or underground spaces such as tunnels and excavations.
Request a quote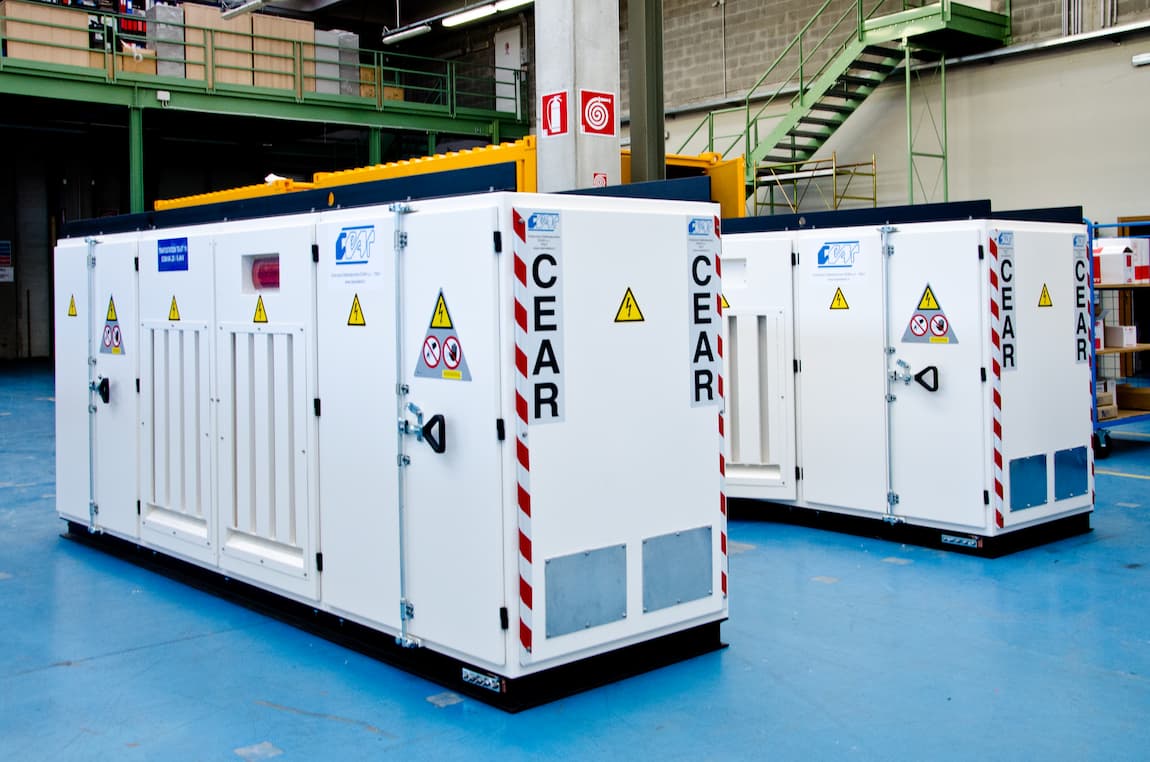 Cear CTS compact substations are the result of extensive experience in mechanical and electric solution design for construction sites, providing robust and compact electrical equipment.
Compact substations are:
Easy to handle and transport.
Fully customizable and equipped according to customer needs.
Can be overhauled in time to adapt to applicable regulations.

Datasheet
Standards, certifications and safety
The structure and panels installed inside comply with the IEC International standards..
Constructive features of compact substations
The compact substation could consist of one or more compartments based on the characteristics of use, whether for distribution or transformation and is equipped with all accessories and safety equipment.
The constructive structure is designed to be very robust and resistant, to operate in extreme and difficult environmental conditions, such as those of tunnels and mines, where spaces are limited.
The access doors to the equipment are hinged and the closure takes place with a sturdy one handle and lever with the possibility of being padlocked. In compliance with personnel safety regulations, access to the transformer compartment is only possible using special tools.
Electrical features of CTS compact substations
The CTS compact substation can be equipped with a cast resin power transformer or can have oil or air insulation with a power ranging from 100kVA to 4500kVA.
The modular units of the MV switchgears can have air / SF6 gas insulation and can be designed to create different configurations.
The low voltage section consists of a plate on which the electrical equipment are installed and interconnected for powering the electrical utilities and defined according to the customer's specification. In order to ensure operator safety and the degree of protection, in addition to the external door, an internal door is provided to access to electrical equipment.
The standard equipment and accessories are those required by the IEC standards.
Modularity and customization
– All electrical power equipment and auxiliaries are already interconnected and tested in the factory, ready for use.
– Possibility of refurbishing second-hand substations, carrying out the revision of the electrical equipment, evaluating the replacement and relative adaptation to current regulations;
– Customization of dimensions, internal layout and required accessories, including air conditioning and fire prevention system.
– Adaptable to local electrical regulations according to customer specifications.
Technical features of compact transformer and distribution substations
Approximate dimensions of cabin on the basis of transformer power rate
Other dimensions available on request
SIZE
Power rate
(kVA)
Length
(mm)
Height
(mm)
Width
(mm)
1
100÷250
3500
2000
1200
2
315÷630
3800
2000
1200
3
800÷1.000
4000
2000
1200
4
1.250÷1.600
4800
2300
1400
Service and environmental conditions
| | |
| --- | --- |
| Type of installation | for tunnel and outdoor |
| Maximum ambient temperature | + 40°C |
| Minimum ambient temperature | – 5°C |
| External protection class | IP 54 |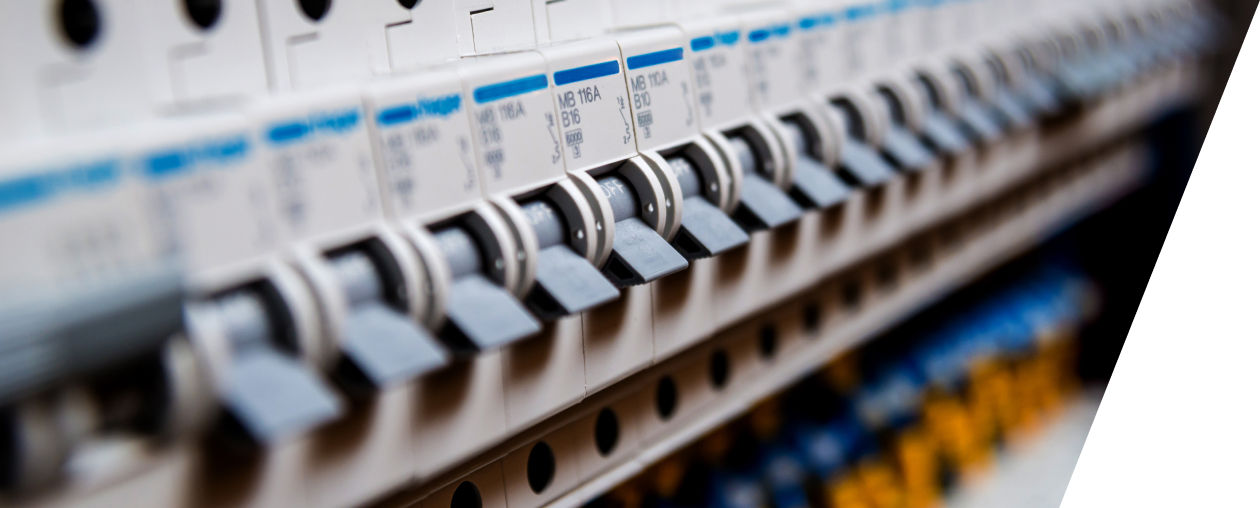 Dimensioni Standard
Le dimensioni possono variare in funzione di:
Tipologia di celle che compongono il quadro
Versione per la tenuta ad arco interno
Versione con l'isolamento in aria o in SF6
There are no Case Studies to show.