Request a quote
POWER DISTRIBUTION
QCM – Motor Control Center
The QCM motor control switchgear series is a standardised device for Low Voltage use up to 690V.
Request a quote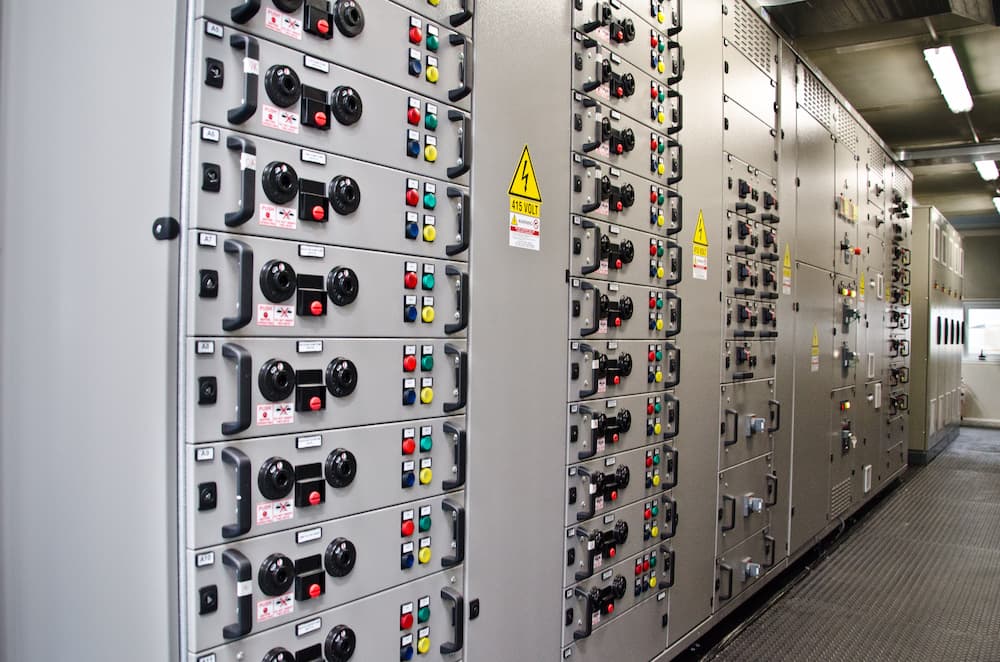 The QCM motor control switchgear series is a Low Voltage switchgear suited to power and protect customizable motors according to installation needs and in any industrial plant sector. QCM is made up of a compartment divided in several separate sections, containing units that can be fixed or withdrawable according to installation needs.
The technical solutions that characterise our MCC switchgears meet essential requirements such as:
Easy maintenance
Operating continuity
Operating safety
Reduced size
Scalability ease
Wall or double-front installation

Datasheet
Standards, safety and certifications
The Motor Control Center QCM has been subjected to type tests in a qualified certification body. Furthermore, it complies with the international standards IEC EN 61439-1 / 2, IEC / TR 61641, and European IEC EN 61439-1 / 2, IEC EN 60529, IEC EN 60865-1, CEI 17-86.
Constructive features of QCM motor control switchgears
Standardization of the structure of cabinets and their dimensions makes the QCM switchgear a flexible tool that can be used in any plant layout. Industrial painting of panels and structure prevent any corrosion and can be customizable.
Heating dissipation arising inside each cell is dissipated by appropriate slits on the cell dividers and through slits in the outer walls and grids on the roof of the cabinet, naturally releasing hot air outside the switchgear.
Service and environmental condition
Indoor installation of QCM motor control switchgears is provided for environmental conditions max 50 ° C and min -5 ° C and a standard degree of protection from IP30 to IP54 (on request), with an IP20 with open doors. Other operating conditions and other degrees of protection can be evaluated on request.
Modularity and customization
– The QCM MCC switchboard is entirely modular, accessible from the front and rear and in the version with removable drawers it is suitable for multiple configurations extremely compact with the possibility of interchanging the drawers even with different sizes.
– Effective Insulation is guaranteed by the busbar system, entirely designed and built with full air insulation.
– Use of insulating material and internal metal segregation protects the structure against the spread of fire.
– The extractable drawers are designed to ensure the effectiveness of the contacts and the clamp unit, with a design that limits maneuvering errors.
Technical features of QCM MCC switchgears
| | | |
| --- | --- | --- |
| Rated voltage up to | Un | 690 V c.a. |
| Rated insulation voltage | Ui | 1000 V |
| Rated current | In | fino a 3200 A |
| Rated peak withstand current | Ipk | 154 kA |
| Rated short-term withstand current (1s) | Icw | 70 kA |
| Current under arcing conditions | Ip arc | 70 kA |
| Permissible arc duration | t arc | 300 ms |
| Rated impulse voltage | U imp | 12 kV |
| Rated frequency | fn | 50-60 Hz |
There are no Case Studies to show.