Request a quote
ATEX ZONES
Ex p and Ex d Distribution panels, local panels and plc control panels
Based on the technical specifications provided by the customer, Cear can build distribution, command and control and PLC logic panels in Ex p and Ex d execution, for various applications in hazardous areas, in accordance with ATEX 2014/34 / EU directive and international standards.
Request a quote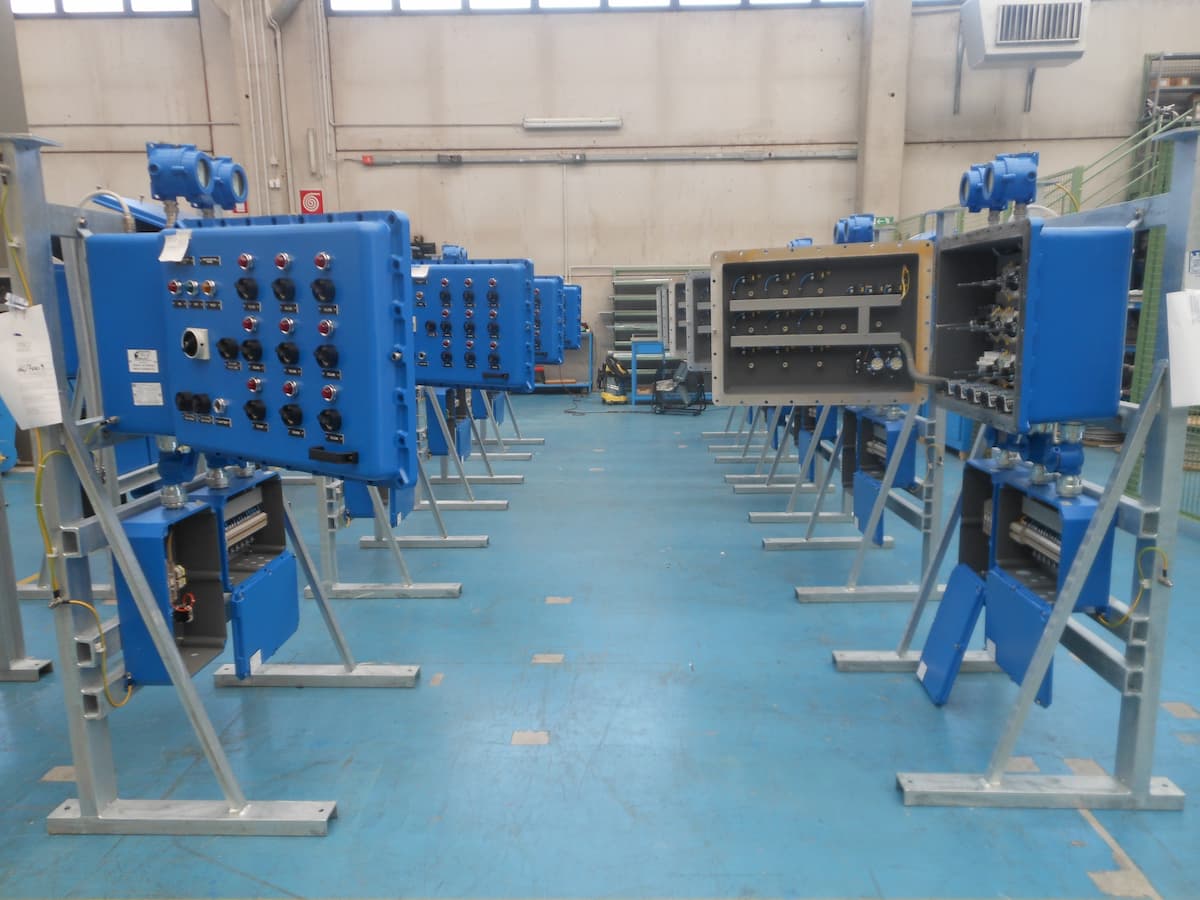 Our range of ATEX switchboards: use and composition
The panels in Ex p execution are frequently made of corrosion-resistant AISI 316 L stainless steel and equipped with a pressurization system based on compressed air which allows the internal components of the panel to be suitable for non-hazardous areas, while all external and electrical components are certified and chosen to ensure special execution, based on the classification of the execution area.
Ex d execution panels are often used both for the construction of junction boxes with or without terminals, and for the installation of other electrical equipment such as switches, signaling devices, disconnectors, contactors, low voltage transformers. The enclosures can be drilled and threaded according to customer specifications, while the body and cover can be in aluminum or stainless steel depending on the type of application, and are equipped with both internal and external locking and grounding screws. The hinges are in stainless steel and the gaskets are in silicone.
According to the design, Ex d switchboards can be equipped with a frame, fixing brackets and a vent and drain valve.
There are no Case Studies to show.