Transformer and distribution substations
Cear manufactures containerized and compact transformer and distribution substations suited for industrial plants, tunnels and infrastructure works.
Transformer and distribution substations are located in any production plant and construction site and are essential for power distribution.
Thanks to many years of experience in the field and the design we propose, Cear offers containerized solutions that allow high levels of performance of electrical equipment and guarantee durability that equals concrete solutions. Furthermore, the ease of transport and installation allow to considerably reduce delivery times.
Our range of transformer and distribution substations
We produce these types of products: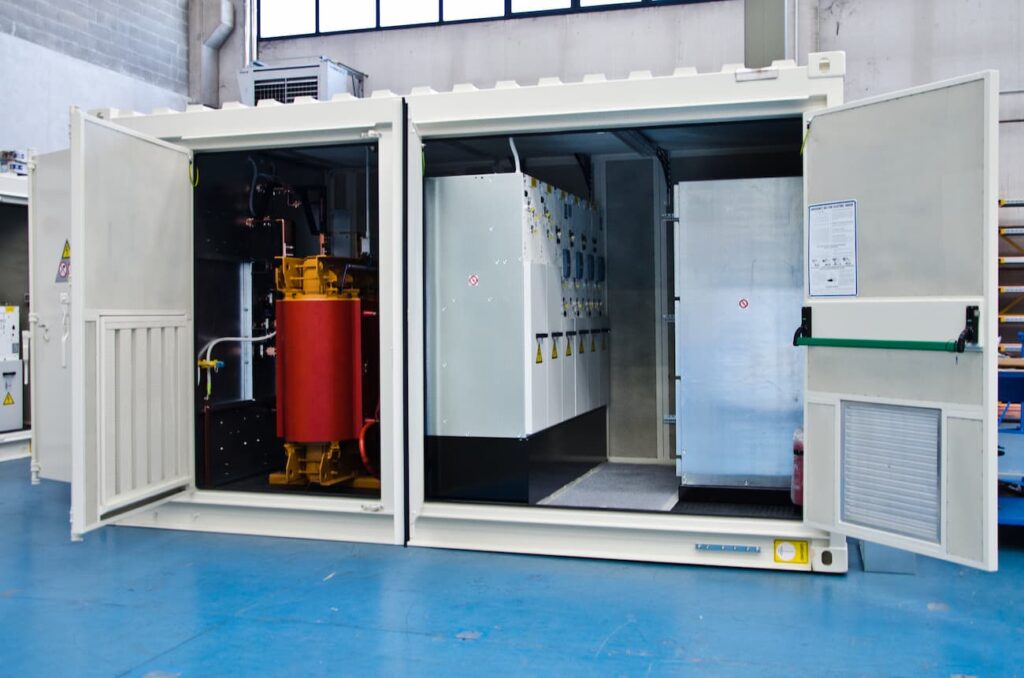 Both substations have an extremely flexible design, which can be modified in content and size according to the electrical equipment to be housed and can also be accessorized to obtain maximum operating performance for both industrial and construction site activities.