Request a quote
ATEX ZONES
PCS EXP – SIL 2 Pressurization control systems
PCS Exp – SIL 2 is a programmable logic panel that guarantees the Ex p pressurization in the transformer substation or electric cabinets automatically and controls the maintenance of the internal pressure.
Request a quote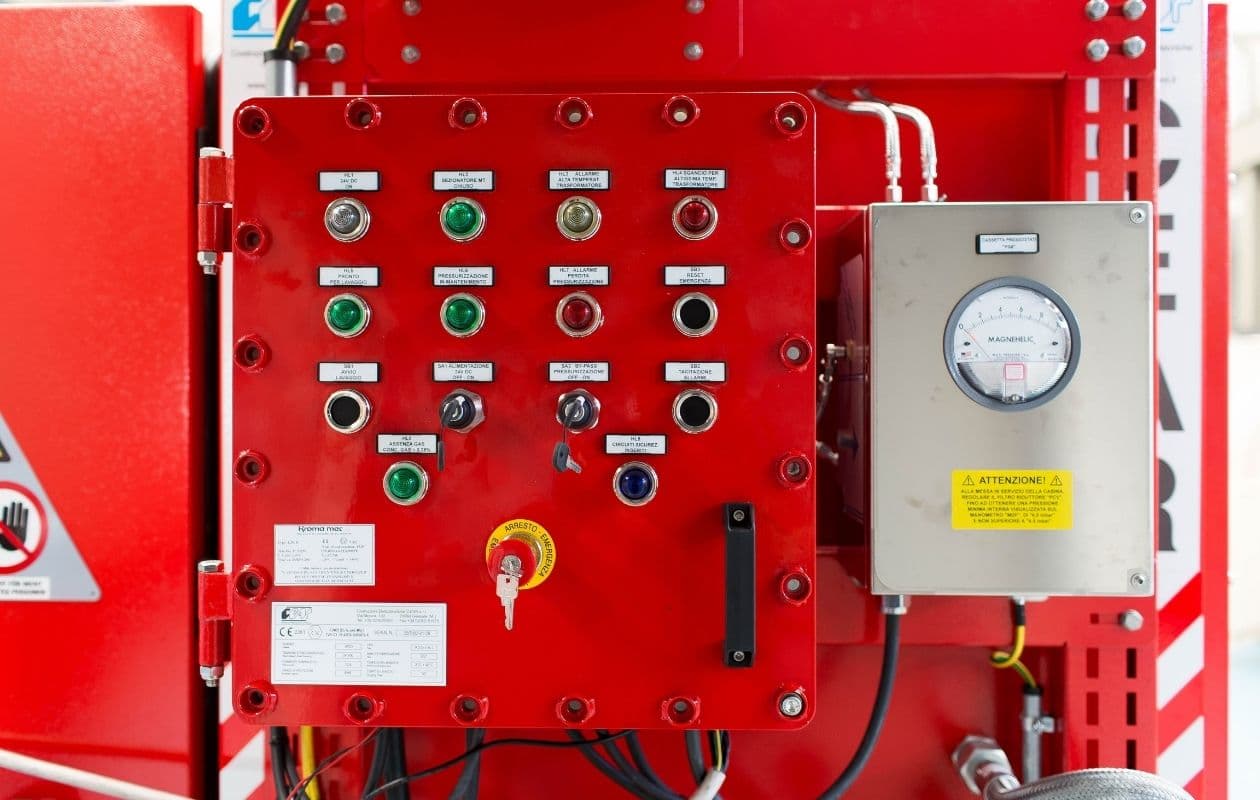 The use of a SIL2 processor ensures high reliability.
The PCS Ex p – SIL2 logic consist on 4 units:
Pressurization unit, in Ex d enclosure that guarantees the security conditions and the management of the automatic washing and maintenance cycles with PLC SIL 2.
The safety devices Ex i.
Purge and maintenance system and completed of an automatic valve.
Shut-off system, indication and regulation of the pressure.
Safety and reference standards according to the Directive ATEX 2014/34/EU:
EN 60079-0
EN-60079-2
EN 60079-11
EN 60079-14
IEC EN 61508
IEC EN 61511-1
IEC EN 50495
The use of PCS Ex p – SIL 2 pressurization logic is designed to equip pressurized substations series CTS in cabinets with compatible electromechanical characteristics. It is designed to work in Zone 1 and Zone 21 and Group I Category M2.

Datasheet
There are no Case Studies to show.