INDUSTRIAL AUTOMATION SYSTEMS
Automation software development
Cear develops software for industrial plant automation via PLC, HMI and SCADA configuration.
Request a quote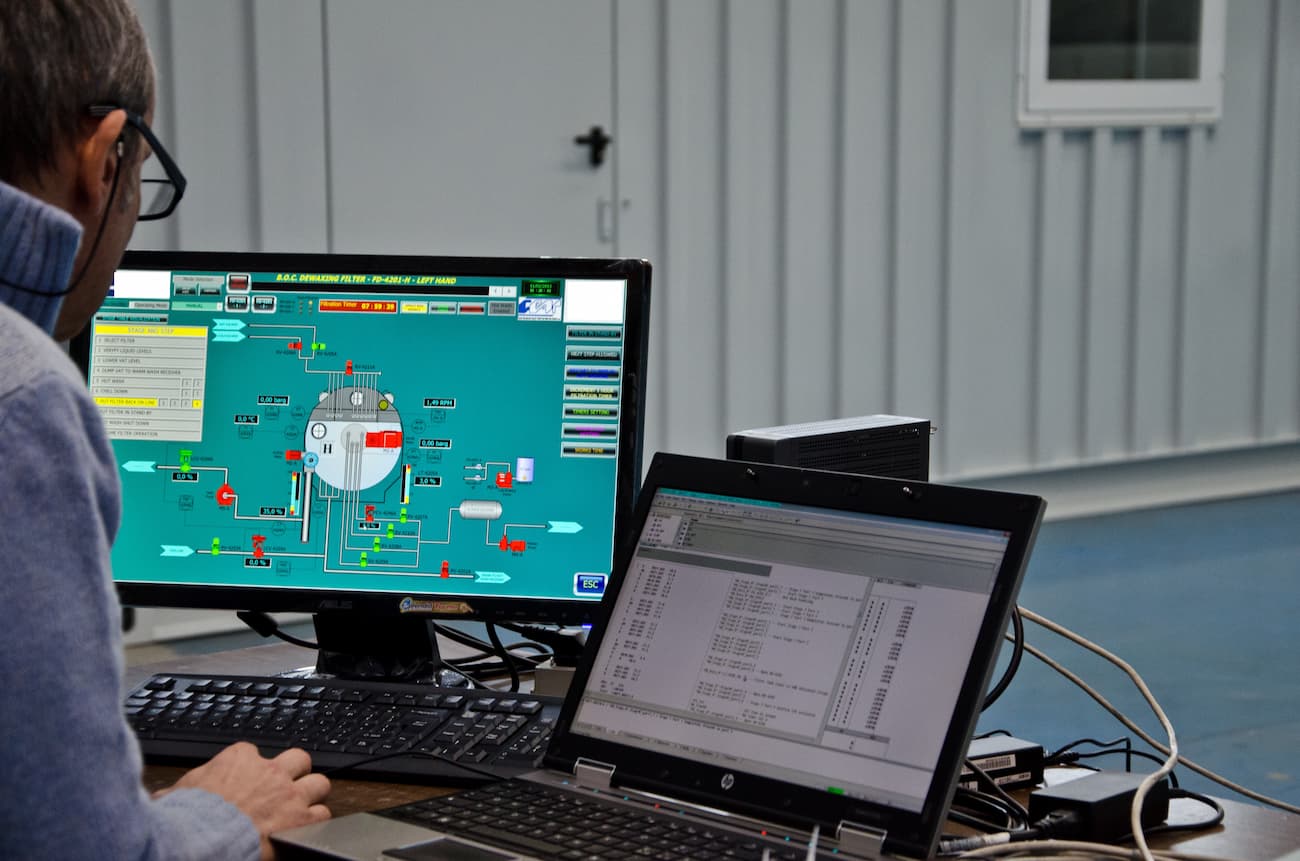 Extensive experience in the industrial automation sector has allowed Cear to develop comprehensive programming and development skills for industrial plant power and control software.
Software to automate industrial plants
Our automation designers, after analysing the technical specifications required by the system, are able to create software for:
Control and interfacing with devices and automatic machines
Field data control, supervision and acquisition system via SCADA stations
Human machine interfacing (HMI)
Material tracking and handling
Local and fieldbus network communications (distributed programming)
Connections with management system
Automation software development activities are accompanied by thorough documentation on operating specifications, flow charts and user manuals.
The developed system is preliminary tested in simulation and later at the factory before being deployed on site for final project acceptance.
There are no Case Studies to show.