Request a quote
POWER DISTRIBUTION
QDP – Power Center
The Cear's Power Center is a primary low voltage power distribution switchgear that can be customised according to installation needs.
Request a quote
Close X
Richiedi preventivo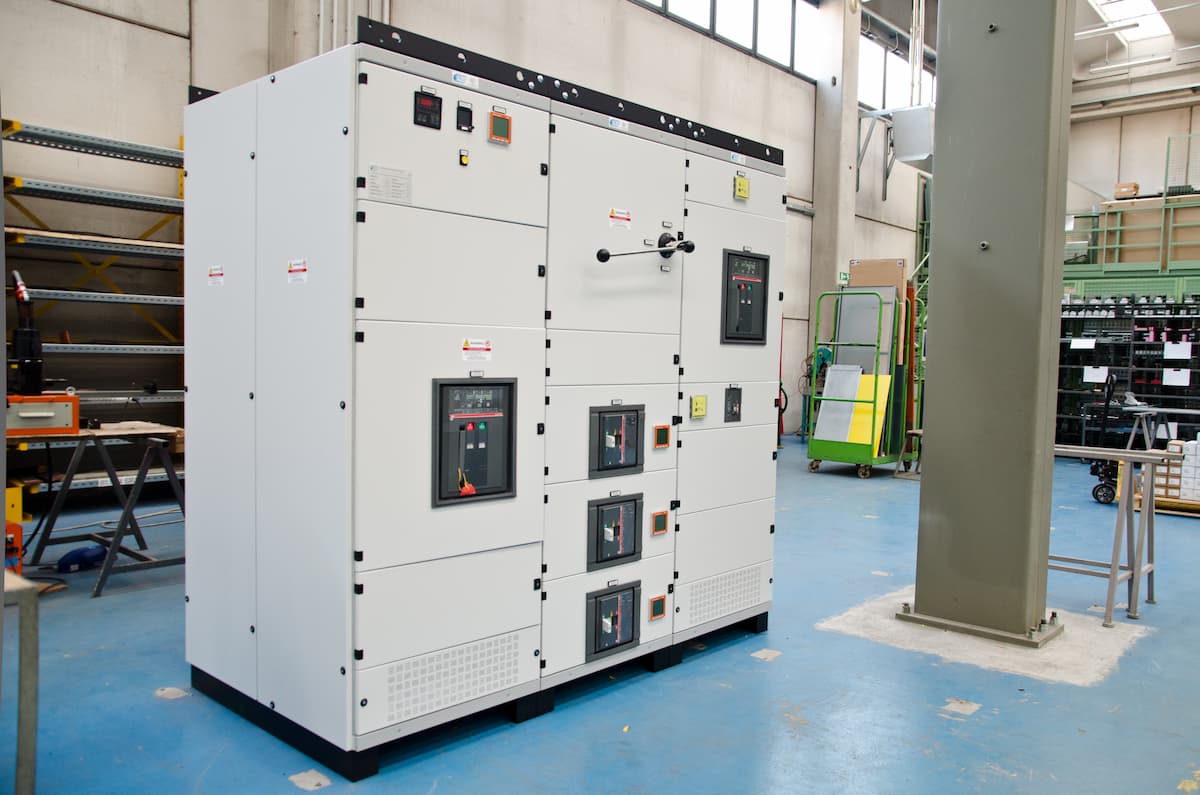 It is a power distribution switchgear suited for any type of permanent or temporary industrial plant which, due to its technical characteristics:
It has a modular structure, divided in metallic compartment
It's customisable according to customer specifications
It guarantees service continuity
It' s easy to inspect and maintain
It guarantees maximum personnel safety
The QDP Power Center switchgear is designed for electrical plants with high power and high short circuit currents, therefore it is possible to find it inside distribution or electrical transformation cabins and in large industrial or tertiary plants.

Datasheet
Standards, certifications and safety
The Power Center QDP has been subjected to type tests in qualified certification bodies up to the 4b form of segregation and internal arc withstand. Furthermore, they comply with the international standards IEC 61439-1 / 2, IEC / TR 61641, and European IEC EN 61439-1/2, IEC EN 60529, IEC EN 60865-1, CEI 17-86.
Constructive features of Power Center QDP
Standardization of the structure of cabinets and their dimensions makes the QDP switchgear a flexible tool that can be used in any plant layout.
Industrial painting of panels and structure prevents any corrosion and could be customizable.
Heating dissipation arising inside each cell is dissipated by appropriate slits on the cell dividers and through slits in the outer walls and grids on the roof of the cabinet, naturally releasing hot air outside the switchgear.
Service and environmental condition
Indoor installation of QDP switchgear is provided for environmental conditions max 40 ° C and min -5 ° C and a standard degree of protection from IP30 to IP54 (on request), with an IP20 with open doors. Other operating conditions and other degrees of protection can be evaluated on request.
Modularity and customization
– The QDP switchgear is entirely modular, with possible access from front or rear; on customer's request, the best solutions can be found to optimize the design.
– Effective Insulation is guaranteed by the busbar system, entirely designed and built with full air insulation.
– Use of insulating material and internal metal segregation protects the structure against the spread of fire.
Technical features of QDP Power Center switchgears
Operating voltage
Ue
400 V c.a.
Rated current
In
6300 A
Insulated voltage
Ui
1000 V
Rated short-time withstand current
Icw
105 kA
Rated peak withstand current
Ipk
231 kA
Rated impulse voltage
U imp
12 kV
Rated frequency
fn
50-60 Hz
There are no Case Studies to show.