INDUSTRIAL AUTOMATION SYSTEMS
Power and control panels and PLC panels
Cear manufactures electrical automation panels for industry, since the very beginning of its business, and has acquired over the time experience for complex industrial processes including the chemical, food, material handling, solids, liquids and gasses.
Request a quote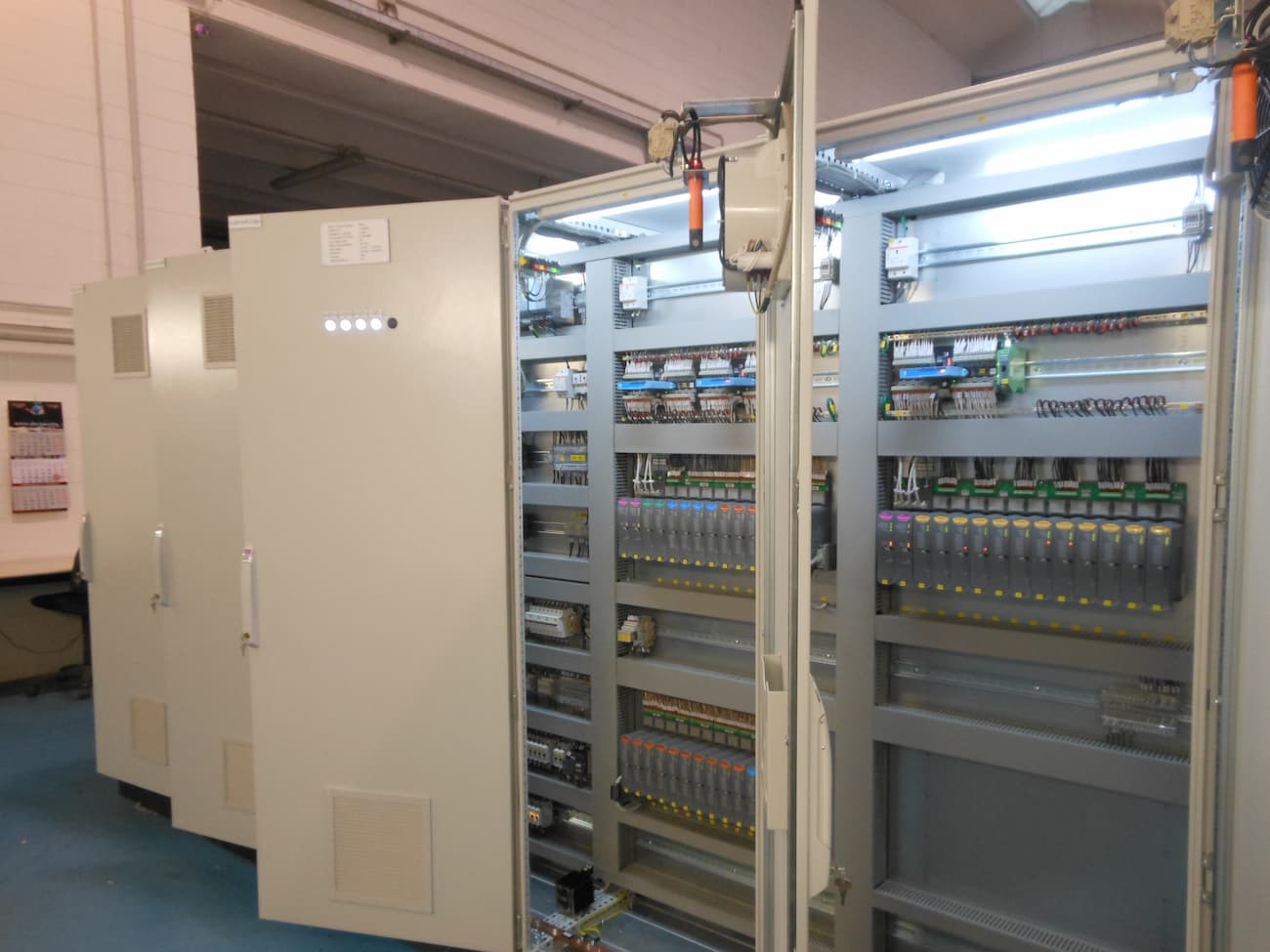 The power and control and PLC programmable logic panels made by Cear follow the plant specifications and adapt to the customer's requests right from the development, construction, assembly and testing phases, often attended by the end customer.
We are able to realize:
Power and control panels
PLC programmable logic panels
Marshalling panels
Control panels on skid
Switchboards or Local control Station
The choice of components, both electromechanical and PLCs, is free and guided by regulatory requirements, by the customer's system specifications, always taking into account the
best value for money.
Our switchboards, in addition to being compliant with European standards, can be manufactured in compliance with international standards such as IEC, UL / CSA, EAC.
Customized electrical panels for command, control and with PLC logics
Thanks to transversal skills we are able to provide packages that can integrate the Electrical distribution panel (Motor Control Center), the power and control panel or the PLC programmable logic panel, any panels on the machine, push-button panels and related SCADA systems, so that our customer can identify in a single interlocutor a point of reference throughout the production cycle up to the commissioning of the plant.
An interesting aspect, related to our switchboards and automation systems, is determined by the fact that we can provide an integrated FAT of the entire automation system in order to reduce disruptions and problems to a minimum during the SAT and commissioning activities on field, that means savings in terms of money and time for our customers.
There are no Case Studies to show.